Point 1
It is using 100% mozzarella cheese from America.
The moment you eat this cheese, its smooth milk flavor derived from mozzarella spreads in your mouth.
Point 2
Soft Texture
One of Marinfood's String Cheese features is its softness. You can enjoy its gently soft texture.
Point 3
Distinctive Mozzarella Pull
It pulls well by adding heat such as grilling or frying, so you can use it for various cooking.
Two Types
You Can Choose From

It is a handy size and perfect for snacks when you are hungry or with alcohol. You can use it for cooking also.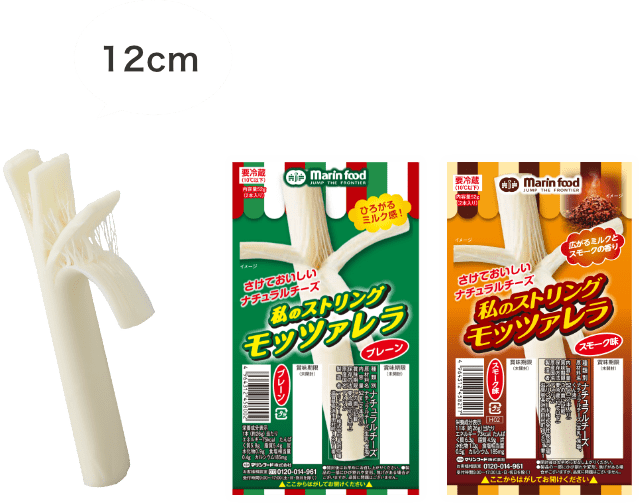 It is 21 cm long and has heat-resisting property, so is is recommended to use it for cooking such as to put it in pizza crust or to cover it with bread crumbs and fry.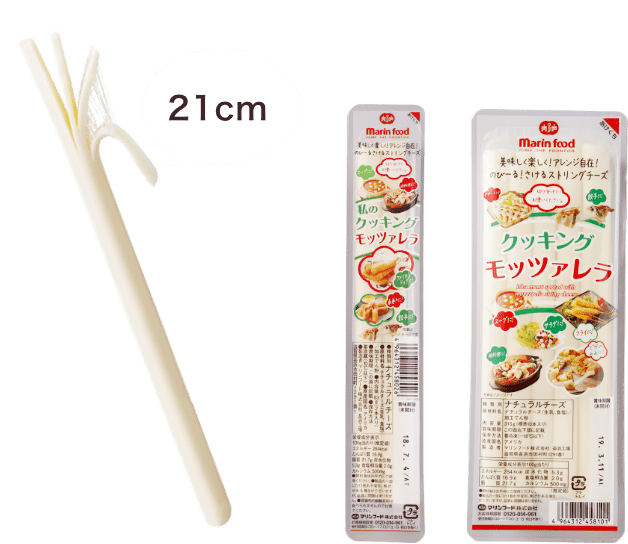 Recipe
Here we introduce you to a variety of recipes using our String Cheese.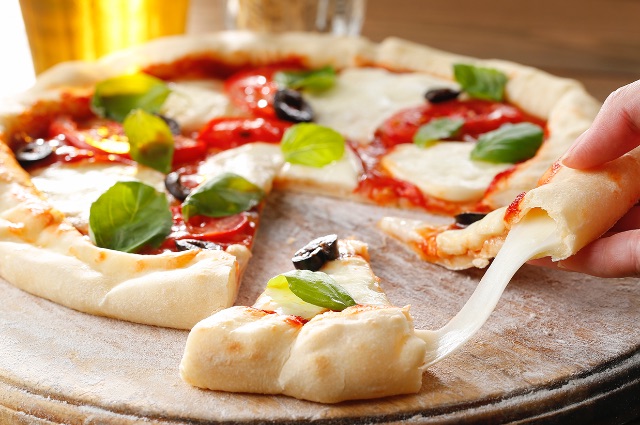 Put it in Pizza Crust
Put Marinfood's heat-resistent Cooking Mozzarella in pizza crust, and you can recreate the stuffed crust pizza that you see in Pizza Restaurants.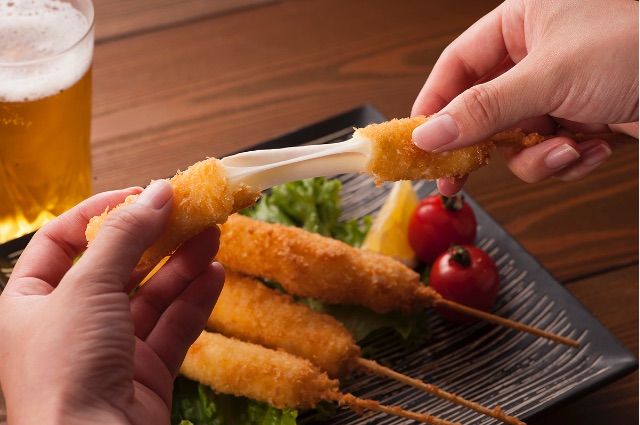 Make Deep-fried Skewers
Cut the Cooking Mozzarella in an appropriate size and cover it with bread crumbs and fry. You can make the specialty store's deep-fried cheese skewers that have the perfect pull because of our mozzarella.
Other Arrangements
Customer Comments
User's Voice
We buy this quite often as it is so tasty! It is softer and tastier than other company's !

M.O

The moment we ate this cheese, we were satisfied with its milky and gentle taste and its volume. Recently we rolled it up with spring roll skin with sausage, basil and chicken and fried it with sesame oil and it was the most delicious!

S.K

Your String Cheese Series are perfect for children's dessert! They love it and I can give this to them as healthy dessert that you can absorb calcium and protein easily.

T.K

We love your string cheese as it is very soft.

K.T

Whenever we go to grocery store, we buy your string cheese as our four-year old daughter loves it as well as our whole family. We are determined to continue buying it!

M.T

You can enjoy it as snacks as it is, but also it comes very handy for outdoors as you can strip it without using knives and add it as toppings for salads or curry.

A.M

You String Mozzarella is very tasty. I like the smoke flavor, too. I love Marinfood's best as it has the best milk flavor.

K.K
Product Line Up
Line Up
Handy Size Type Perfect for Snacks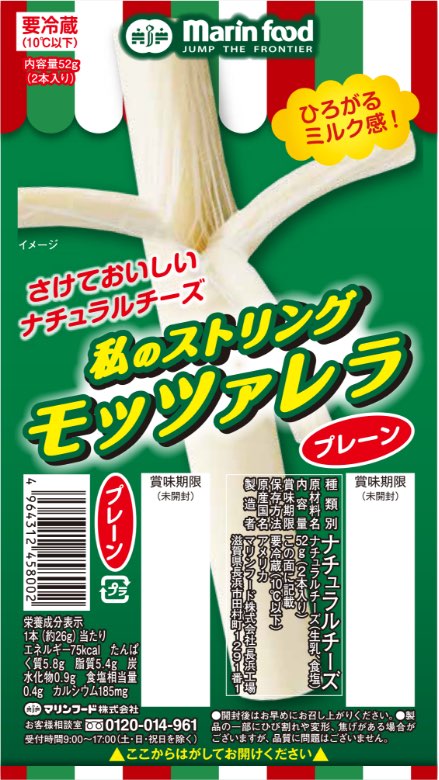 My String Mozzarella Plain
It is a 100% Mozzarella String Cheese that you can tear it to eat. We use mozzarella from America. It is about 12 cm and has a substantial volume.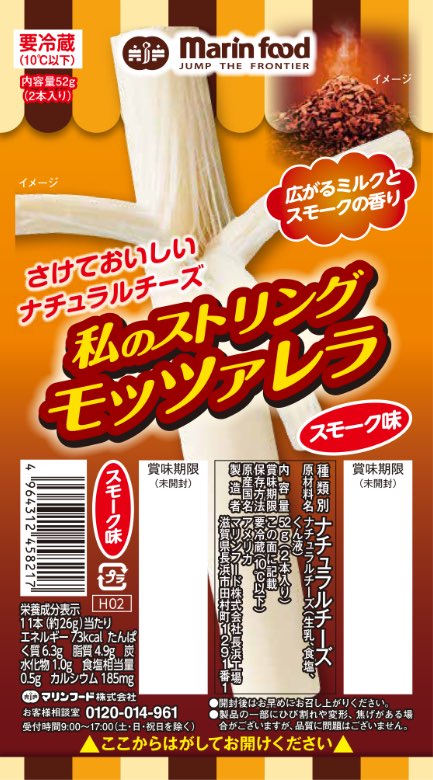 My String Mozzarella Smoke
It is a smoke-flavored 100% Mozzarella String Cheese that you can tear it to eat. You can enjoy both the mozzarella milk flavor and the smoke flavor.
21 cm Length and Perfect for Cooking

Cooking Mozzarella(for industrial-use)
It has about 21 cm length per one piece. It has heat-resisting property so you can use it for fries, pizza, and other various cookings. You can also eat it as it is. One package contains two pieces and is for home-use. This contains 10 pieces per bag and is for industrial-use.