Message from the President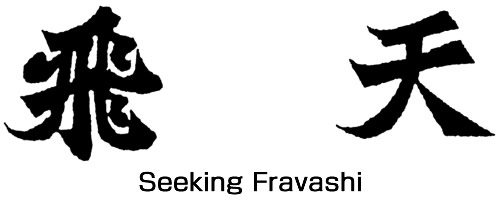 My New Year Resolution in one letter is 餐 (san) and it means "Feast."
It generally means food, yet I have a big yearning toward this letter. Normal and usual food cannot carry the weight of this letter, isn't it? French full course or Japanese Kaiseki cuisine starting from aperitif to the dessert... We all know the last supper drawn by Da Vinci. I would like to have that not once in a lifetime but a couple times a year.
Cited in the magazine "Toyonaka Chamber" from Jan 2020.
I sometimes purchase prints, oil paintings and Japanese paintings. I hear young investors purchase paintings for the purpose of investment, yet I am far from that world. I just want to hang paintings in front of white walls in my factories and offices. They are rather big, so I can put paintings of the size of 63 inches by 44 inches and 101 inches by 75 inches.
Some clients who visit factories want to take photos in front of the paintings. I am very happy to help them.
The painting that I purchased recently is "Moon-lit Sounion." It is a paintings of the Poseidon Shrine drawn by Masayuki Murai. He received the Minister of Education Award for Fine Arts in 2018. He said that his "Sounion" would be the final result of the compilation of his blue paintings. I had asked to purchase the painting since a year ago.
My father left several paintings at home. They are by known painters who already passed away but they were not well known when my father purchased their paintings. I admire my father's sharp eyes.
Our first loan since our marriage was for a wood block painting by Joan Miro. We hung it on the wall of our living room of a small apartment. When I check the price now I cannot help but be discouraged as the price has not changed.
A Saturday in November of 2006 I visited galleries after galleries in Ginza in Tokyo, while cold wind was wailing outside. I heard that there were 500 galleries in Ginza then, but it lessened to 300 now.
I was able to participate in a small auction in the afternoon. The special feature then was a small painting by Takashi Murakami, who is known as collaborating with Louis Vuitton. Agents from Paris and New York were competing, making phone calls with clients till the end.
The painting that I purchased that day was the one that I encountered at the first gallery that I visited that morning. I returned to the gallery in the evening after visiting 40 other galleries. It was a mysterious encounter. Some people say that paintings are a mysterious encounter. I agree.
It was titled "Phoenix" drawn by the late Kenji Yoshioka, a one-time professor of Tokyo Art University. It is hang on the wall of our Tokyo office now. It became the symbol of the next year's business plan.
Cited in President Greetings in 2018.
"Through deep thinking and experiences, Mr. Murai has led our era with his sophisticated and sharp perspective of the world. There is no unnecessary quiver in his expression now. At the same time, an adventurous spirit has brought an unfading beauty in his works.
Please keep liberating yourself and challenging yourself.
When we look at something with fresh new eyes, there is discovery.
I believe that the "quiet world" that Mr. Murai expresses will not restrict but keep releasing himself toward ever new expressions."
Written by Michio Ikeda for the works of Masayuki Murai.
My mother Yuriko was a person of Japanese traditional dance. She passed away at the age of 90 yet danced until the middle of 80. When I asked if she would dance at parties, she rented yukata from the restaurants and danced.
She was called a girl of genius, and came from Hiroshima to Osaka to be the last disciple of the 8th Bando Mitsugoro, the late Kabuki actor.
Before marrying my father, she was a geisha of Yamatoya, a known restaurant in south Osaka. When I told that story to my friend, my mother scolded me, saying that she became geisha for dance.
My grandmother grumbled that she used all her fortune for her daughter's dance.
When my father fell ill, I had been wandering for 8 years in Sapporo, Hokkaido. When my mother came from Osaka to persuade me that I should come back, I told her that I would bury my bones in Hokkaido. She kept crying from 11 pm at night till 5 am in the morning. When I told that to my half-sister, she said my mother was just a good actress.
I have no words other than gratitude to my mother.
She had been drinking cold sake until a day before becoming sick. My love of drink is from my mother. In her late years she said she can drink as much as she wanted. Her body assimilated to her drink.
Cited in the Magazine Hoozue, April 2019.
Humans can achieve anything as he or she deeply thinks that he or she could. When you think you cannot, you cannot. When you think you can, you can. So everything becomes as you truly believe so.
Cited from "Realization of Success" written by Tenfu Nakamura.
Here are the words of Pericles (B.C. 495 to B.C. 429) who led the first democratic nation in the world during the golden age of Athens.
1. For we love beauty, but with good purpose.
2. And we love wisdom in a way that does not make us soft.
3. We accept wealth as an opportunity for action, not as an occasion for boasting.
4. As for poverty, no one need be ashamed to admit it, the real shame is in not taking practical measures to escape from it.
5. I honor to pursue private interest just because it leads to build the public interest. The capacity that you earn through pursuing private interest is very much applicable in pursuing public projects.
6. In Athens no man is kept out of public office by the obscurity of his social standing because of his poverty as long as he wishes to be of service to the state. We do not say that a man who takes no interest in politics is a man who minds his own business, we say that he has no business here at all.
7. I assert that the city of Athens, taken all together, is a model for all Greece, and that each Athenian, as far as I can see, is more self-reliant as an individual and behaves with exceptional versatility and grace in the more varied forms of activity.
Cited in "Stories of Greek" written by Nanami Shiono.
We, in the eternal history of the universe, by a quirk of fate, are born in a same era and work for Marinfood.
The situations are not optimistic. However, there is nothing more rewarding than persevering the changes of time, surviving the fierce competition, challenging yourself towards the goal and doing well in sales and profits. If I can make my company that nice and excellent company that connects us to the future, if I can be the driving force for that, how brilliant will each of our lives be in our accidental encounters of our fate?
Emails from our clients through our Homepage:
"My best friend who married a guy from India became a vegan. We are planning to invite parents and friends to hold a pizza party."
"I tried My French Toast Margarine and My French Cooking Margarine. I was amazed to create the French toast that has softness inside and crispness outside at home. I put French Cooking Margarine on toast with ham and cabbage. I am happy to create French sandwich at home."
"My family loves your Smoke Butter and eat it every day. It fits with Japanese, Western and Chinese dishes so we always store it."
This year's Business Development Plan Presentation is the 34th year. The progress until today was like climbing up a slope in a sluggish, long-winded pace. This year, we put forth a new slogan "Dawn ~ A New Era, Invoking the Power of the Ocean God, Poseidon ~."
Toward my big Marin Dream, I regard to devote myself to decide the direction, solidify my principles, and promote management with sincerity and passion. It is my mission from heaven and I am determined to practice it.
January 25, 2020
President, Naoki Yoshimura