Message from the President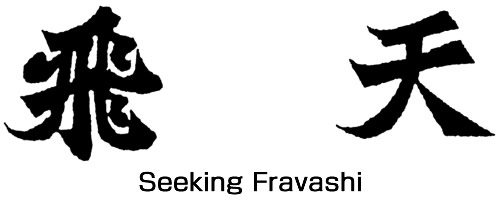 "The symbol character for the year 2018: WOLF
Canis, Canine. Etymology of "Ookami" or Wolf in Japanese is Oo (big) Kami (god). Their eyes glow in the dark, and their field of visions are almost 360 degrees. They are rich in their emotions and takes care of their families and companies well. Blue Wolf, a novel written by Yasushi Inoue, is about Genghis Khan, and the title derives from this sentence "there is a blue wolf, born by an order from heaven" from Khalkha Mongolian, or the Secret History of the Mongols. The highest award of 2016 Japan Fine Arts Exhibition was given to "Hollow Loneliness" depicting three wolves by Masato Moriwaki."
(Toyonaka Chamber, January 2018)
"My father, who passed away 37 years ago, created his posthumous Buddhist name on his own, based on the rule of the Pure Land Sect of Buddhism. I suppose it was partly because he graduated from the department of Chinese Literature.
「工文院釈艸榮遊三居士」"Techlitleafeiyuzo": during his life he wore two hats of technology and literature, "leaf" is his pseudonym for haiku poems, "Ei" is from his real name, Eikichi, and Yuzo is his pen name for writing novels.
For the posthumous Buddhist name for my mother who passed away 6 years ago, I created it for her when she asked me to do so a half year before her death. 「月祥院釈尼恵百大姉」"Lunlilblessing": compared to sun, my mother was a person of moon, her real name is Yuriko (Yuri means a lily), and her nickname is Etsu (E means blessing). At the end of last year, as I get older, I decided to make my own Buddhist name. I used the word慧, which I was interested in for a while, combined with直, which means honesty and it is from my real name, 直樹Naoki. .
The Buddhist enlightenment is called智慧which means Buddhist wisdom in English. While 智 is judgmental in its nature, 慧deals with nonjudgmental realms. 彗 means comet, the shooting star that shines momentarily. When you add心(heart) to it, it becomes a Buddha."
(Greeting Letter for the Summer 2017)
Report for the business tour to America:
"1. Prologue
It was a tour to the east coast that I craved. The last one was 35 years ago, so I can say that it was almost a first time experience. I visited the west coast this June, so the comparison and difference between east and west was memorable.
Just before the tour, there was a shooting rampage in Las Vegas, and I was a bit concerned. However, nobody from participants, guides and people we met in America mentioned it, and the city at the feet of Trump Tower was filled with vitality and activity.
2. Boston
It was a university town full of historical atmosphere. There are 30 universities, 70,000 people and 20,000 students. When I was young, only hearing Harvard and MIT brought me much excitement as one of the smartest think tanks, although I was not associated with them at all.
Skyscrapers line up the center of the city. Its daytime population is 1.2 million people. 16 million people visit a year and it is the second largest financial center. The global power city index published by Mori Memorial Foundation suggests Boston as 5th in America and 21st in the world. Kyoto is an oldest "sister city" of Boston.
The classic tour of Boston includes Boston Museum, lofty government districts, upscale residential areas where dignitaries live, a relaxing urban park in the center of the city, and a lunch at a university cafeteria.
These stately public facilities must require substantial budgets, yet I could not receive adequate responses from the guide as to my question.
3. New York
The popular transportation between Boston and New York for sightseers seems to be trains. It is 345 kilometer and takes 3 hours and half. I don't know why they don't incorporate bullet trains here. It should only take 1 hour and 45 minutes.
I didn't like Pennsylvania Station in New York very much compared to stations in Japan. Also streets in New York were not very beautiful.
However, Times Square in Broadway was packed with people at 10 PM, like a crowded train of Japan. "Phantom of the Opera" at Majestic Theater was continuing 29 years' long run and at the curtain fall all the audience members made a standing ovation, which was unthinkable in Japan.
There was 7th or 8th building's construction going on beside "One World Building" at the site of the Twin Tower that was destroyed at 911.
At a restaurant packed with people we were served a one pound stake and the stock prices continued breaking through to record highs.
4. Epilogue
After I came back to Japan, as I saw rather quiet restaurants scenes, I cannot help but think how this difference was created.
My general feeling is that I touched afresh the extraordinary hugeness and strength of America. Restaurants full and filled with noise: families, couples, friends, business meetings. When a seat is emptied, a next client arrives. Far from quietness, but hearty appetites.
As if our spirits are drunk by the spirit of the city, we assimilated the atmosphere, and drank up bottles of local beer, wine from west coast and bourbon.
In the airplane on the way back from America, I saw a movie "Dream," featuring three black women, which was awarded several Academy Awards.
Just after I got back to Japan, there was a Lower House election. President Trump visited Japan. To see the world, touch the world, feel the difference, and renew our determination toward our own path. I thought the travel around the world is an endless path."
(Reports from Margarine Manufacturing Cooperative Overseas Travel)
"All human beings can accomplish whatever he or she determines to do from his or her heart. If you think you cannot, you cannot. If you think you can, you can. As such everything turns out the way you are determined to do."
(Tenfu Nakamura, Realization of Success)
About presenting Company Business Plan, January 24, 1987:
"It has been 7 years since my father passed away from disease (April 1980) and I inherited the presidency this April. It was like a flash of time yet when I remember each incident, I feel just overwhelmed.
This year March our company commemorates its 30th year anniversary. During those 30 years, Marinfood experienced a transition from home-use to industrial, expanded its product line from margarine only to other new products such as processed cheese, shredded cheese, and hotcakes, and built a new company building, thanks to all the help from seniors, over the course of the changing time.
My feeling about inheriting the presidency was a pure bewilderment. My job experience was shallow, and I did not know what presidents are supposed to do. I also recognized myself that I did not have the vitality and determination to lead this company based on my own beliefs.
What a misfortune to be an employee to be led by this kind of president. It says "There is no weak soldiers under a brave general." What happens if the general is a weak one?
Past several years Marinfood had a sluggish growth, lack of new product development, increase of complaints about products, dwindling business, and intense competition between companies in the same industry. I could not do but only spend a time of anguish and the time just passed without finding new ideas.
Last February I had an opportunity to listen to a lecture by Sadamu Ichikura, an authority about the study of Presidency. It turned out that my idea about presidency was knocked the hell. It was a true shock that I could only say that my skull was pierced.
Later as I calmed my excitement, I examined the content and chose eight seminars and attended them. Then I made my effort to bring myself towards the real image of what presidents are truly supposed to do.
While combining those ideas, I decided to present our business development plan every year, which till now I presented some and not presented some. (From this year I present every January.)
All human beings have their own destiny and environment. Whatever the environment, however, there are no people who do not hope for progress and improvement, and there is no way to improve without making effort with your own hands.
I realized myself that to lead my company so that people in my company can have hope and stability of livelihood, and people in the neighborhood of our company like us and above all the clients are pleased with our company is my greatest mission. I am determined to radiate leadership with fair-mindedness and practice the management of my company."
(The First Business Development Plan, 1987)
The prosperity and development of enterprise consists of two parts.
One is to grow and expand. The other is to make it stable. When taking those two concepts as both indispensable strategic challenges at the same time, then only prosperity and development occurs. When lacking one, the prosperity and development of an enterprise does not happen.
Our food business is exceedingly low key, low tech, and conservative, compared with the bubble economy, electric, IT, Information, communication, automobile, apparel, and housing. The tendency to prefer your own mother's cooking deters experiencing new flavors, and continues throughout your life, compared with fashion and hobbies. However, once clients started ordering our products, it tends to continue for more years.
In the meantime, I believe that there is no industry that has more possibilities than food. The scale of the food market of Japan is 100 trillion yen. Automobile market is 10 trillion yen. Housing market is 25 trillion yen. The scale of food market is biggest by far. When you look globally, it is 1500 trillion yen. In 2050 it is expected to be 3000 trillion yen. It is a mesmerizing dimension. All of us have an unbounded possibility.
We are born in the same era and work for Marinfood by a fickle finger of fate over the eternal history of the universe.
The situation, however, is not always optimistic. There is nothing more rewarding than persevering the changes of time, surviving the fierce competition, challenging yourself towards the goal and doing well in sales and profits. If I can make my company that nice and excellent company that connects us to the future, if I can be the driving force for that, how brilliant will each of our lives be in our accidental encounters in our fate?
Emails from our clients through our Homepage:
"I was so shocked to eat your garlic margarine for the first time! I was ashamed that I did not know of it before."
"I was very moved to see the presentation of your monthly meeting. I watched various websites, yet I thought it was so refreshing to see the contents featuring its own employees."
"I purchased vegan shred for my daughter who has allergy and has restriction on diet. She was so pleased and said that she would be able to eat the food that she had been craving for with her shining eyes!"
"The video of the community sale at Nagahama Factory was wonderful. I watched it 3 or 4 times. I was encouraged by all those training workshops, dances and songs."
"The video about the first visits to shrines was epic. The history and tradition from old times combined with the sounds of drumming was very impressive both visually and musically."
This year's Business Development Plan Presentation is the 32nd time. The progress until today was like climbing up a slope in a sluggish, long-winded pace. This year at the milestone of the 130th year anniversary, we put forth a new slogan "Blue Wolf ~To the Ends of the Earth and Sea~". Furthermore, expecting the start of the rein of the new Emperor next year, we created the third 20 year Plan to launch.
Toward my big Marin Dream, I regard to devote myself to decide the direction, solidify my principles, and promote management with sincerity and passion. It is my mission from heaven and I am determined to practice it.
January 27, 2018
President, Naoki Yoshimura